About Our Site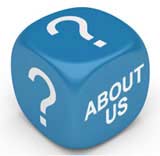 ExtensionBuild was formed to offer a unique reference point on planning and building a home extension.
Building an extension to a home, whether it's a conservatory, a new kitchen and dining room, building over a garage or a full blown two storey extension to completely change the character of a house, is an option that gets more popular every year.
ExtensionBuild can take you through the whole process, from first thoughts, through planning and design, to finishing off all the important details. On the way we examine different types of extension, how to manage the build and the builders and keep a tight rein on the budget.
People are wising up to the fact that extending a home can significantly add value to it, usually more than the cost of the building work if it's done sensibly. At the same time, moving house has become more expensive, so extending is a good alternative to moving. This is particularly the case as housing prices have risen steadily in recent years while stamp duty levels have remained largely static, drastically increasing the price of buying a family home in much of the UK.
The site is written by people who not only know the ropes but have practical experience to boot. There isn't really anything scary about doing an extension as long as you know the ropes and follow it through step-by-step. ExtensionBuild will be beside you every step of the way.
Our concern was that there was no single UK resource for interesting features and practical advice on this subject.
Our features and articles are written by experts - who have experience, or a particular interest in this area.
Our Background
ExtensionBuild was founded by John Rowlinson, the founder of PtS.
John, through PtS, is involved in a number of ventures including software and property companies. A percentage of revenue from these activities goes towards funding ExtensionBuild and a number of similar sites.
Our focus is simply on having experts create the highest quality information possible that is widely read.

Related Articles in the 'Site Information' Category...