Building Regulations and Conservatories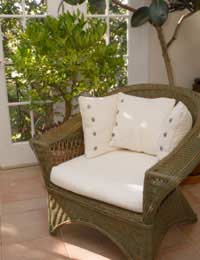 Part of the reason for the popularity of conservatories in the last few decades is that they can exploit what is considered as a loophole in building regulations. This means that they do not require building control approval, as long as they conform to certain criteria. But these criteria are often not adhered to correctly and, in any case, getting the required approval is not an onerous task, so it's a bit of a misleading situation.
Extensions
Extensions can attract a lot of attention from building regulations, not a great deal less than a new house build. The areas likely to need approval while building are the foundations, drainage, walls, roof, flooring, ventilation, energy efficiency and the structural integrity of any opening made or enlarged where the extension meets the house.
Once the building phase is over, the doors and windows, electrics, internal walls and any kitchens and bathrooms are likely to require approval too. But for most of these areas, employing someone who is, in the definition of the regulations a 'competent person', means that they can self-certify the work. So for a straightforward extension the only additional work required will be consultation at the beginning of the build and occasional inspection visits by an inspector. The approval process is covered in detail in our separate article in this section.
Conservatories
The exemption for conservatories harks back to the days when they were largely glorified greenhouses attached to the outside of a house. Often they would not be accessible from the inside of the house and would not be heated either, except by a stand-alone fire or boiler for the plants rather than the people using it.
But with the advent of double-glazed and heated conservatories, giving property owners the opportunity to enjoy a garden all year round and offer valuable family space, conservatory sales have boomed. In order to qualify for the exemption from building regulations the conservatory has to be less than 30 sqm in floor area, on ground level and at least half the new wall and three-quarters of the roof should be translucent or glazed.
The other requirement is that the conservatory should be separate from the rest of the home by exterior quality doors, and this is where many installations fall down. The doors used often do not conform to the definition of exterior quality doors and would not pass building regulation approval on this point. This could cause problems when trying to sell the house later on, as there will be no approval certificate for the work. So it is well worth checking with the local building control authority that what you are planning to do is actually exempt, rather than relying on the word of a builder or conservatory firm.
Neighbouring Properties
One more complication that may arise can be with party walls. If your conservatory or extensions project entails working on a wall that's shared with another property, or you are building on the boundary line of a neighbouring property, or even excavating
near
a boundary, then you are likely to have to comply with the Third Party Wall Act of 1996.
This is a completely separate piece of legislation to planning and building regulations, and in some cases you may have to make sure that you are compliant with this Act as well as building and planning regulations, so professional advice in this situation is well advised.
You might also like...
Given the rise in conservatories with tiled roofs with skylights is it still the case that as you state the roof must be 75% translucent or glazed? Are conservatories with predominantly tiled roofs contravening the regs? Also are there different rules for terraced houses or not? I've seen some websites stating that there is. Thank you in advance for your help.