Keeping Things Clean and Straight While Building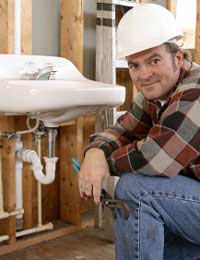 If you're doing a building project like an extension or conservatory then you know that there's going to be some mess and untidiness. After all, it's a building site, isn't it? But there are a number of advantages to taking cleanliness and tidiness seriously, even on a home extension project.
Health and Safety
The first is health and safety. There is a tendency to dismiss health and safety because the issue has been overplayed in recent years and has been mixed up with the 'nanny state' concept. But there are over two hundred thousand injuries per year in UK homes attributed for DIY, maintenance and repairs (RoSPA statistics 2000-2002; includes gardening accidents) so it is worth taking safety seriously.
Cleaning and clearing up as you go may seem like a waste of time but is a cornerstone of safety on a building site. Not only will you be picking up supplies and tools that people can trip over but just by going over the ground, whether it's inside or outside, you will find other things that might be safety hazards.
Dust and Dirt are Menaces
Cleaning up the areas where the extension is being built as you go is also important. As much as possible you want to keep dust and dirt out of the rest of the house, otherwise that will need clearing up too. The dust and chemicals given off while building and decorating can be uncomfortable, if not harmful, for both children and adults.
Dust and dirt can themselves be hazards as they can make a surface slippery. Larger bits of discarded building materials can disguise holes or rough ground which can cause trips and falls when the materials are dislodged.
Can a Tidy Up Save Money?
Another great benefit of keeping things tidy is that you save time. Again it might at first seem like a waste of time, picking up all the tools and putting them back in their proper places. But time is money, no more so than on a building site, and if tradesmen and builders are spending much of the day wandering around looking for tools that someone else hasn't put back, then it's you who will be picking up the bill for the overrun.
Tidiness also means that workers will be less frustrated and less likely to make mistakes. If workers are continually have to wander around the site and the home looking for supplies then the frustration will lead to poor workmanship and bad working relationships on site.
Tidy up Supplies
Often the householder will be responsible for getting building supplies on site at the right time and keeping everything straight and tidy will save money through good supply management. If all the supplies are strewn all over the place it will be harder for workers to find things like nails, screws, fixings, paint and so on at the time when they need them.
If these supplies are not being kept in the same place all the time then workers won't be able to lay their hands on them. This could lead to a waste of time and money, duplicating supplies you already have because no one could find them. It also means that you can do an easy stock check, perhaps at the end of each working day while tidying up. You'll then be on top of the stock situation and can order supplies ahead of time. This way you'll avoid wasting time while workers wait for you to go and buy what they need.
Lead by Example
So for a variety of reasons it's worth keeping an extension build site straight and tidy. Apart from all of that you will be leading by example. If you are keeping everything neat then there's a chance that workers will follow suit and put more care into their work too.
You might also like...