Build an Extension or Move House?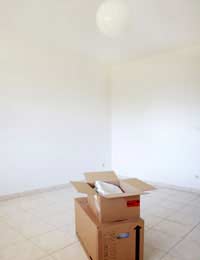 Throughout this site you will see references to the fact that extending a house is often not much more expensive than moving, which makes it a great alternative if you happen to like where you live. One of the major factors that has contributed to this is the effective rise of stamp duty as a cost of moving.
The Impact of Stamp Duty
Stamp duty hasn't changed in itself a great deal in the past thirty years, apart from occasional lifting of the lower thresholds. But the rampant rise in property values throughout the 1990s until the first half of the 2000s meant that more and more properties came under higher levels of stamp duty.
For many people trying to buy a family home in a prosperous area, particularly the South East of England, would have to pay stamp duty of 3% on the whole purchase price. It's easy to find four bedroom detached family homes in towns in the South East, let alone London, for over £300,000. Stamp duty would come to over £9,000 and you can probably get a good sized single storey extension and spanking new kitchen for that, or a new master bedroom and en-suite in the loft.
And it's not just stamp duty. The same can largely be said of estate agent's fees, which have effectively trebled in the last fifteen years in some areas as house prices rose and their percentages remained the same. Some agents have lowered their rates though and if the housing market downturn continues then more may follow suit.
Comparison of Costs
However, as prices for moving and extending vary enormously depending on the location, type of house, type of extension, distance of the move, availability of tradesmen and so on, not to mention inflation and other economic factors, it's meaningless to give actual costs here.
What we can do is give you a comprehensive list/ plan that details the various costs involved. Once you've filled in the costs then simple addition will show you the economics of the comparison.
COSTS: Moving Home:
Stamp Duty
Legal fees
Removal costs (or van hire)
Removal insurance
Temporary storage
Temporary accommodation
Estate agent fees
New furniture and household items
Redecorating, refitting or renovation costs
Mortgage redemption fees (current mortgage)
Mortgage setup fees (replacement)
Mortgage valuation and survey charge (replacement)
Higher lending charge (replacement)
Structural survey charge
Home Information Pack
Local authority search
Land registry fee
Connecting services (telephone, water, gas, electricity, satellite or cable))
Postal redirection
COSTS: Extending Your Home:
Architect fee
Planning charge
Building regulation approval
Surveyor or structural engineer fee
Exploratory excavations
Land clearance
Loan or re-mortgage arrangement fees
Scaffolding hire
Building and materials fees
Trades fees (joiner, carpenter, plasterer etc)
Project management fee
Plumbing modifications (and electrician and gas)
Fitting out (bathrooms, kitchens etc)
Decorating
Landscape gardening
Contingency fees
Of course, some of these costs won't apply to your situation and many can be cut down by shopping around and bargaining. As a rough rule of thumb, get quotes from at least three reputable firms for any aspect of the work, regardless whether it is moving or extending.
Do It Yourself May Win the Day
One factor that may influence the decision is how much of the building work of an extension you could do yourself or with the help of family and friends. Nowadays there's much more you can do yourself with a house move, such as the selling, conveyancing, removals and of course any work needed to the house once you've moved.
But the major costs of moving home you can't affect, and with an extension that's not the case. If you can take on a large proportion of the building work yourself then that may well tip the balance in favour of extending.
You might also like...