What Sort of Extension Should I Build?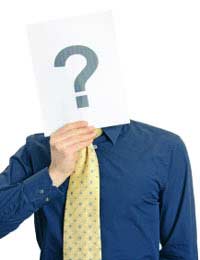 So you're bursting at the seams with a growing family and you're going mad at the amount of clutter. And if you can't easily invite friends and family over and offer them a bed for the night.
An extension is what you need, and as stamp duty becomes a big headache for even average-sized houses, extending makes even more sense, financially at least, than moving.
But how do you extend and what do you build? There are three major issues to consider and our questionnaire will help you drill down into what will be right for you and your extension project.
Step One: What's Possible?
Do you have land next to the house where you can build?
Will there still be more than half the garden left?
Could you build without taking light from a neighbour's windows?
Will this be the first extension to the house?
Are there no restrictions on building specific to your area?
If the answer to all of those questions is yes, then you are on the way to starting your extension. Planning laws in England and Wales changed in October 2008 to define a set of rules for 'permitted development', which means you can build without applying for planning permission. These rules are detailed on the government's Internet planning portal.
If the answer is no to some of them then the extension isn't dead in the water but you will probably need to draw up some plans and have an initial discussion with the planning department. You may still be able to extend but will have to get an architect on the job to help you come up with designs that will get planning permission.
Step Two: What Do You Need?
This isn't a yes/no section but more a list of questions to help you decide the layout and format of your extension.
Do you need more bedrooms?
If yes, would extra bathrooms help too?
Do you have areas of the house that are finished but rarely used?
If yes, might you just need to reconfigure rooms rather than extend?
Do some family members yearn for more privacy?
Would you like to entertain and have guests more often?
Do people work from home?
Are there hobbies that need more room?
Do people spend more time downstairs than up?
How precious is the garden to you?
As you drill down into these questions you will think of more to ask yourself, so carry on. The main thing to remember is that you should try and question yourself about what you need without worrying, at this point, about how the extension can be done. Once you have a list of needs, an architect or designer can help you come up with an extension design that works.
Step Three: What Can You Afford?
The big one. This is the question that will cut down that wish list of needs into an extension that you can afford but will still give you a lot of what you need.
How much do you have now?
Are you prepared to borrow?
How much can you do yourself?
Is there any equity in your house you can release by re-mortgaging?
Can you re-use materials?
Can family and friends help with the extension?
One thing to remember is that there are a lot of costs up front that are largely the same regardless of whether you put a big porch on or build a two-storey extension. So to some extent you might as well, if you're resigned to getting the builders in, go for the most you can afford.
It doesn't make sense having builders in once and then having to get them in again three years later to do more work.
Make Your Mind Up Time
It is imperative that you are clear about what you need from an extension build. If you aren't, then the builders and contractors that work for you won't be either.
So use the professionals, like architects and designers, to help you come up with a plan that gives you what you need and keeps you happy.
You might also like...