Getting Planning Permission in Restricted Areas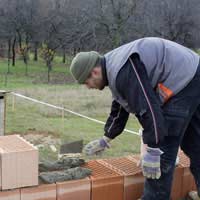 In our article 'Obtaining Planning Permission' we referred to the local plan as being the main item that your application will be judged against. Whilst this remains true, in certain areas there will be other over-riding restrictions. You could be in a National Park area, an Area of Outstanding Natural Beauty (AONB) or other area where specific restricted planning laws are in force. This can be very complex and vary from area to area, even within a restricted planning area, so it's important to research and understand the restrictions.
Areas of Outstanding Natural Beauty
AONB's are larger areas that are not parks as such but have aesthetic qualities considered worth protecting, and may or may not be built up. The first AONB, the Northumberland Coast, was set up to protect 138 square kilometres of wild and remote coastal landscape with a few small towns and some ruined castles. The Cotswolds AONB, by contrast, although a largely rural area covering the Cotswolds range of hills, also encompasses many large villages and towns.
With an AONB the planning officers will be pressurised to allow only extensions and buildings that use certain materials so that they won't look out of place. They may well allow non-traditional forms, rather than forcing copycat cottages everywhere, but the materials should be true to the traditional buildings. It would probably be very difficult to get permission for a new build in an AONB unless it was within the envelope of a town or village, but extensions would normally be subject to the same rules as elsewhere in the country, barring materials.
National Parks
National Parks are likely to have stricter rules, particularly with regard to converting agricultural or other working buildings to accommodation. This is because the planners are realising that replacing working buildings with accommodation causes rural areas to become dormitory areas and they can be kept more vibrant if work can be sustained in the area. This may well affect an extension if your intention is to incorporate an existing farming building into your home.
Conservation Areas
Conservation areas are set up by local planning offices and will usually cover a smaller area, perhaps a village or town, sometimes only a few streets. The idea is that the area should be 'conserved' as it is, and although it doesn't mean that nothing can be changed, it is very likely that any change must be put before the planners for permission before starting work.
There is likely to be more attention paid to detail than in other sorts of restricted area. For example external lighting might well be expected to be in keeping with the period, as well as windows and doors. An extension wouldn't be frowned on per se, but it would have to conform to the style of the area. Even lopping of trees may require permission in a conservation area.
Cooperation Will Deliver Results
The key with any sort of restricted area is to get friendly with the local planning officers. They are not ogres and would much rather have a considered application come through that they can approve straightaway than start a battle that could go on for months. Most planning offices will give you free consultations where you can discuss your plans and find out where you might encounter problems before putting in your application. If you can work out what the restrictions are and submit plans that are in keeping, then everyone's a winner.
You might also like...