Raising the Finance for a Home Extension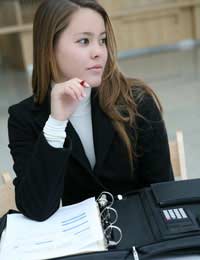 It doesn't matter how big or small your extension is, the work will have to be paid for somehow. Obviously the smaller the project the smaller the problem, but there are a number of options, from using savings to borrowing in a variety of forms. The first step is to prepare a proper, detailed budget, so that you know exactly how much to borrow, because the last thing you want to do is go back to a lender for another couple of grand to finish the job.
Commercial or Private?
Once you know how much it's all going to cost, and assuming that your savings aren't going to be enough to cover the cost, then you'll be looking to borrow money from somewhere or someone. This will differ depending on whether or not you are extending your own home, where you will continue to live, or extending a property as a development project, to improve a property with a view to selling it on at a profit.
Commercial developers have access to a variety of different financing products that will take into account the final value of a property once the build is complete, something that the usual providers such as banks and building societies, won't do.
Many of these are private investors who make money by lending to developers after checking out the viability of their project, and will lend large sums of money for the relatively short periods that developers need, often at a monthly or daily rate of interest. Others are financial institutions that specialise in providing funds for development projects.
Use your Equity
If it's your own home you're improving then the simplest and probably the most common way of raising the money is to extend your existing mortgage, or re-mortgage, to release the equity stored in your home from it's rising value. This means that you can borrow the necessary money and pay it back over the life of the mortgage, and (although the figures will be different for every project and every lender) the increase on monthly payments might not be that big.
Not so long ago, changing your mortgage provider was a troublesome thing that not many people did, but recently it has become much easier, which this allows potential home extenders to play different lenders off against each other, in order to secure the best deal. Be careful with deals with low introductory payment for the initial years and find out exactly what will happen when that period ends.
It's tempting to assume that you will be earning more money by that time, but what if you aren't? And check out the penalties for early redemption if you decide to try and switch lender again at the end of the low-start period, make sure you know exactly what the situation is and how much it might cost.
Alternative Loans
It is also possible to get another loan to run alongside your mortgage, from a building society, bank or specialist lender. There are essentially two categories of loan, secured and unsecured, and those terms refer to whether or not they are secured against your property. That is to say that if you default on the loan then they will repossess the house and sell it to recover their money.
This is also the case with a mortgage, of course, but a separate loan is likely to be over a shorter term than a mortgage and will therefore have higher repayments. An unsecured loan tends to have a higher interest rate but might be worthwhile to avoid another institution having a charge over your home.
Consider Carefully
The main point is not to over-stretch yourself, so look at your household finances and the project budget properly before committing yourself. Finally, if you re-mortgage or take a loan out, either secured or unsecured, then check that your insurance policies are updated so that they will cover the extra you will need if you are unable to work through accident or ill-health.
You might also like...
I have been interested in buying a property in the Newbury busy area, and have spoken to several owners of potential shops/flats properties (Freehold). But the properties I'm interested in seem to be classed as listed buildings. Before I make my discussion to buy a property, I would like to have some crucial information such as the fees I would face if proposing major changes: Rear Extension First and second (roof level) extension and conversion Change of use for the first floor area Reconfiguration of the Kitchen and preparation area, to increase seating area What would be the normal fee to produce drawings for planning application and Building control or any other application if applicable?
Selim
- 24-Feb-16 @ 3:49 PM