Setting a Budget for Your Extension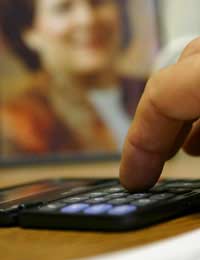 It's not a good idea to go into any kind of home extension without knowing how much it's going to cost, and then controlling the budget as the project progresses. We've all seen the television programmes; when was the last time you saw one where the build came in on time and on budget?
Do Your Own Estimate First
Once you know what it is you're going to be doing, whether it's a conservatory, kitchen extension or a full-blown two-storey pitched roof extension, list out all the jobs that will have to be done and put a price against each one. If you don't know all the detail tasks that will be necessary, then get books from the library, or buy them, which can help with that. These books contain the formulas that builders and chartered surveyors use to cost out each part of the job depending on the materials used and the area or volume.
It's unlikely that your estimate will be accurate unless you're a builder or an architect, but at least you'll have an idea of the general figure. Don't forget to include decoration and putting the garden or hard landscaping back in order. You might dismiss these as things that you'll get round to that won't cost too much, but all those little costs soon mount up and before you know it, you'll have run out of money.
Get Quotes In
Once you've got an idea of the budget, it's time to get quotes, either from a builder who will take control of the whole job and arrange his own contractors, or from individual tradesmen, if you feel that you can project manage it yourself. Whichever way you go, get at least three quotes so that you can get a feel for what the price should be.
Make sure the estimates are detailed and give all the candidates the same brief so that you can compare like with like. Then compare the quotes against each other and your own workings to see how they all compare. If you're not that confident of checking the quotes, consider employing an architect, if you aren't already using one, to check the quotes for you to see if anything has been missed off.
Advantage Internet
One trick that can be quite useful is to look at estimating tools on the web. Typing something like 'build estimating extension' into a search engine should bring up a number of results, although it's best to select 'pages from the UK', or whichever country you're in, so that you get a tool that's configured for the right country and currency.
Many of them are free but will ask you to register, as they're offering the free estimate as a loss leader in order to sell something to you later on, and they won't be as good as something that's been done with professional estimating software that's aimed at builders and architects. Others might not give a complete report until you pay for it, but it is still a worthwhile exercise, particularly if you are new to the whole thing.
A Stitch In Time
Whatever you do, the more time you spend looking at budgets at this point, before anything gets started, then the better your chances of beating the TV stereotypes and not> getting into financial trouble. Good luck.
You might also like...