Sourcing Materials For Your Extension Build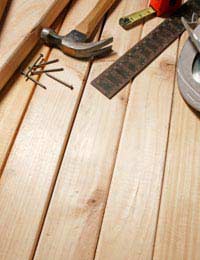 All the materials for an extension build can easily be bought from DIY shops, builders' merchants and specialist suppliers, but that doesn't necessarily have to be the case. Particularly if you're doing the build yourself, then you'll be looking for others ways to get your materials for less cash and this guide will help you out.
Secondhand and Surplus
Most building projects, whether DIY or commercial, will end up with some waste material of one sort or another, and people are only too happy to get rid of it at a discount. The problem is matching buyers with people who have surplus to sell, but the internet is the place where this comes together. As well as the usual sites such as eBay, there are a number of sites that exist for selling surplus building materials and a quick search on 'DIY waste' or 'building surplus' will bring them up.
Of course, the chances of someone having exactly what you want in your locality are slim, so keep an eye on any local websites that advertise all sorts of things for sale. You never know your luck, there may be someone downs the road with a few bricks to spare just when you need them.
Transporting Materials
There are other avenues too. If you have the space to store materials in the lead up to the extension project you can keep an eye on newspaper classified ads and local newsagents windows and supermarket notice boards. The advantage of this is that anything you find that's suitable will be close to home and easier to transport.
If you're serious about trying these options then it might make sense to invest in a van, pickup or trailer, so that you can go and get the materials immediately they come to light. If you have to hire a van every time something comes up then it's not going to be much cheaper than paying top dollar in the DIY store.
Free? Really?
There's also a lot of stuff available for free, but you need to be quick off the mark and know where to look. The most effective tool is the internet group 'freecycle', where people place items they no longer want that have no real secondhand value, but they don't want them to end up in landfill.
Freecycle is arranged in local groups, so by signing up to the ones in your area you can keep an eye on what's being offered. You can also get rid of your surplus too, you'd be surprised by the number of people who will even take the results of your excavation away. There's demand for the turf, topsoil and even rubble.
Think Before You Act
Sometimes you have to get your supplies, materials and tools from a high street or out-of-town shop in order to avoid delays. Delays can be costly and it's not worth waiting for a couple of weeks to get something at a 50% discount if the knock-on effect on your project ends up costing you far more than you saved in the first place.
The other thing to consider, particularly if you live in a rural location, is whether or not the local shop you're not buying from will survive without your custom. If you need that shop to be there when you have an emergency need for some more paint or another 200 screws, then consider placing your money with them every now and then even if it does cost a little bit extra.
You might also like...