Choosing Extension Size and Storey Options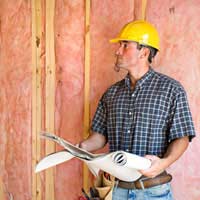 It's tempting, when designing an extension, to go for the biggest that you can afford. Of course, you are likely to be wanting to extend the house in order to get more space so it makes sense to get as much out of it as possible, but this does need to be tempered with some understanding of how the design as a whole will complement the rest of the house and the way you live.
How Building Costs Work
Economies of scale come into consideration as well. Many of the costs associated with an extension are one-off costs, in that, by and large, they'll cost the same regardless of whether you erect a small lean-to or a massive extension that doubles the size of the house.
These are things such as architects fees, ground clearance, planning permission and building control inspection (if necessary) and material delivery charges. In terms of building too, contractors, such as the builders and associated tradesmen like joiners, electricians, plumbers and plasterers, will have a minimum charge for a job, so the more work they do on a site, the cheaper it becomes for each bit of work they do.
Proportional Costs
Other cost, such as building materials, electrical components, plumbing fittings and decorating materials will increase in cost directly with the size of the extension, although there may again be some minimum charges that make very small amounts of materials relatively expensive. But largely, fitting out two rooms with utilities and windows, then plastering and decorating will be twice the cost of one room of the same size.
The Impact of Roofs
Making a double storey extension is not usually twice the price of a single storey extension of the same footprint. This is because a lot of the cost is in the roof and there'll only be one of those, regardless of whether it's one, two, or even three storeys high.
This is particularly the case with pitched roofs, because flat roofs are cheaper so the effect is not so great. There are many ready-reckoners in house-building books and magazines that can give you the costs per unit of area or volume for all aspects of building (some are online too) so that you can get a decent estimate of the effect of extension size on your budget.
Can You Go To Two Storeys?
Many people considering an extension think that going up the extra storey is a step too far for them, but if you are going to have the disturbance that building work brings to a normal family life, it might be worth going the whole hog. A second storey, if it can be fitted in without annoying the neighbours, gives the option to increase the number of bedrooms in a house.
This can give a disproportion ate increase in the value of the house because of the odd way that houses are valued in the UK, where adding a bedroom can move a house up into a new league. You may also be able to install an en-suite bathroom, which is all the rage at the moment, further enhancing the property's value.
Design to Enhance the Original Property
The second consideration is to make sure that the size of the extension fits in with the look and feel of the house. It might not be such a good idea to put a massive open-plan conservatory on the back of a two-up, two-down cottage in the country, for example. Although you might need the space, it would probably sit more comfortably if the space were divided into rooms that didn't differ wildly in size from the rooms in the original part of the house.
This may have a financial impact in the future, as a well-designed extension will add more to a house's value than one that doesn't integrate so well. Of course, if you really want a new extension to have large spaces that aren't in keeping with the existing home, you can always divide it up later when the time comes to sell up and move on.
You might also like...
Jimbo - Your Question:
My friend lives in a bungalow, neighbour has applied for planning an extension. Build would be about 2 feet from her kitchen window and they want to go out 6 Metres rendering her kitchen to almost darkness any advice, is there a distance from boundary, etc
---
Our Response:
There are no specific rules regarding side extensions and proximity to a boundary. The main specificications are that the width of side extension must not have a width greater than half the width of the original house and single storey side extensions must have a maximum height of four metres but the maximum eaves height of an extension within two metres of the boundary must be three metres. Any upper-floor, side-facing windows have to obscure-glazed. You can make a representation to your planning department about any light and privacy that might be affected.
ExtensionBuild
- 6-Apr-16 @ 10:35 AM
My friend lives in a bungalow, neighbour has applied for planning an extension. Build would be about 2 feet from her kitchen window and they want to go out 6 Metres rendering her kitchen to almost darknessany advice, is there a distance from boundary, etc
Jimbo
- 3-Apr-16 @ 10:39 AM