Designing Your Extension To Suit Your Needs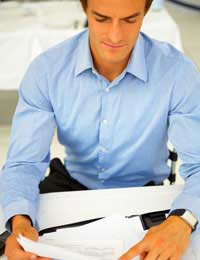 If you're building an extension, once you have decided what your needs are (see our article on Deciding What You Need in this section) then you need to make sure that your extension is designed to suit those needs, not the other way round.
Take Conservatories
For example, if you've decided that you need a conservatory for a room as a half way house between the garden and the house, as a garden sitting room, then you might not pay so much attention to heating and insulation, as you're likely to have the doors open a lot of the time. In any case, a true conservatory, from the point of view of building regulations, must have proper exterior quality doors at the point where it joins the house, so that's where the heat barrier will be.
If however, you are putting a conservatory on as a dining room or other reception room, to be used all year round, then heating and insulation are both musts, and you would possibly want to apply for building regulation approval so that you can dispense with the exterior doors.
More Complex Layouts
Of course, that's just a simple example, and if you're doing something more complex, such as a double storey extension with a new master bedroom and en-suite bathroom upstairs, and a new open plan kitchen-diner downstairs, then there'll be a lot more to consider. For something like that then there are many points to consider which can make the difference between an extension that looks like it's an afterthought and a coherent design that makes the house look like it was built that way in the first place.
With a two-story extension you have extra problems in that the new rooms have to be accessible from the original landing. This might necessitate taking a chunk out of an existing bedroom, or, if you're going to install a new bathroom as part of the extension, perhaps the bathroom would be a better bet, and you might be able to use the remainder of that original bathroom as a shower room.
Imagine the Way the Family Lives
Look at the way that people will want to move between the old and new areas and design the joins between new and old so that there aren't any gloomy corridors or awkward turns. Think about how the light moves around the house through the day and through the year and place windows where they can be of most benefit for the longest period of the year.
Consider too how the rooms will be used and make sure that radiators, doors and windows are positioned such that there are areas of wall that you can stand furniture against. If a room is to be a study, den or office, think about having a shelving system installed to get the maximum storage out of the room.
Architects Can Deliver
One course of action, that might at first seem like an unnecessary expense but might instead lead to you getting an extension that works really well, is to hire an architect. Although they aren't not essential, as long as your builder and tradesmen know what they are doing, architects know what dimension are required for corners, corridors, door openings, staircases and the like and can take a lot of aggravation out of arranging everything in a way that works. They can also use their experience and creativity to come up with ideas that really work and that you might never think of.
You might also like...