Eco-Friendly Lighting and Heating for Separate Extensions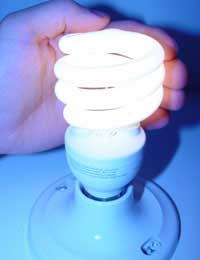 Is there any point to trying to find eco-friendly solutions to heating and lighting detached extensions? In the relevant articles in this section we highlighted the problems of connecting services such as electricity, drains and water supplies to and from your main property and the detached building.
Benefits Of Eco-Friendly Heating And Lighting
Making these connections isn't impossible but they are extra costs and, in the case of burying cables, can be very disruptive to a beloved garden. If you were able to make the separate extension self-sufficient in terms of heating and lighting, then you will save yourself the bother of putting those services in.
The first thing to say about these ideas is that eco-friendly products are still in their infancy and many simply won't work, or are uneconomic, for a small building. The second is that some of the ideas, particularly those for electricity, require expert advice before going ahead with them. Electricity needs careful control to avoid shocks or fire hazards.
Eco-Friendly Electricity For A Separate Building
Let's take electricity first. If you are using a separate extension for a home office, then you are likely to need power for computers as well as lighting. Lighting can be obtained using solar panels but, of course, the electricity is only being produced when the sun is shining so there's a need to store it until it's required. It is possible to buy commercial lights for sheds that use a photo-voltaic solar panel to charge an integrated battery but the amount and spread of light produced isn't great.
To some extent it depends what you're using the building for. If it's an office you may not be able to read documents but you could always try two or more of these lighting systems. For a home gym or just a store cupboard, the light may be enough. Newer versions with multiple LEDs in the spot lamp unit are becoming available that provide a greater amount of light.
Reuse Car Components For A Real Eco-Friendly Solution
If you're up for a DIY challenge there are a number of sites on the internet that detail people's experiments with car components. Using a solar panel to charge a 12V car battery, light can be provided using car headlights and 240V power using commercially available inverters. Perhaps not for very long though – it's probably a case of trying it out first, but at least you can get all the bits from a breakers yard so it won't cost you much to try.
A slightly more radical idea, if you only need to power a laptop in your eco-friendly office, is to hook up a solar panel proving 12V directly to the laptop, bypassing the 240V transformer 'brick' that they come with. You will need to know about electronics as well as electrics for this as the laptop will almost certainly use a 9V supply. A device will be required to drop the voltage and provide the correct current, not to mention having a few safety cut-outs too.
Of course, you could just buy a commercial solar panel charging unit made for laptops and position the charger in the window, but that would be less fun and not as eco-friendly as reusing old bits and pieces.
Eco-Friendly Heating For A Separate Extension
Heating a separate extension with solar panels suffers from the same problem; light can only provide heat during the day and you are more likely to need it on dark winter afternoons and evenings. Fluid filled solar panels can provide water that reaches 45 to 50 degrees Celsius and although that's not hot enough to heat conventional radiators, it is enough to make a room very warm with underfloor heating.
The key to keeping the warmth in the right place for as long as possible is to super insulate the floor underneath the underfloor heating coil and to have a fairly thick floor which itself will retain heat. This will make the system slow to warm up, but hopefully that process will begin while you are still in bed and by the time you reach the separate building it will have warmed up.
There's no getting away from the fact that no matter how much insulation you put around it an eco-friendly systems like this will cool down after the sun has gone down. It's simply a case of whether or not the heart is retained for long enough for your use. If you are into the reuse concept as part of the eco-friendly ethos, then you could make a system like this using some old central heating radiators and a solar powered pump. The pump would stop sending the water around the system when the light goes, which fits in neatly with the way the whole system works.
Eco-Friendly Systems can be Frustrating
This is all a pretty inexact science and the only way you can tell if these methods will work in your garden, with your building and your use of the new building, is to try it and see. One thing to remember is that although we talk about 'solar' panels, they actually use light, not direct sunlight, so even on overcast days you will get results.
You might also like...
Some of the suggestions are good, whilst other are more nebulous. Solrt can help in an extension, but you don't say anything about attaching a small wind turbine and using that to generate electricity. It can prove to be very helpful, and powering up storage heaters via solar power, although not perfect, can offer a better solution to some of the ones you've suggested. Also, ensure your extension is well insulated, not only on the floor but also walls and ceiling to retain the heat longer. There are many things you can use to help you.
Jim
- 2-Jul-12 @ 10:16 AM