Funding Your Extension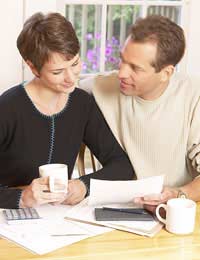 Building an extension is a big undertaking and not many people have the cash in hand to pay for it outright. So funding is a major part of the project, and choosing the right funding method and lender can be a bit of a minefield
Look Close to Home First
Many people will instantly back away from looking to family members for funding. But if you have relatives who have a bit put away they might be interested in helping you out. Parents often help their children out with a mortgage, getting a foot on the property ladder.
Helping out with an extension to help cope with an expanding family isn't very different. If you are building an extension as part of a development project they may be even more keen to provide funding, although they are likely to want a share of the profit too.
But make sure you draw up papers in case something happens to you or the family members who put up the funding. This will also help both sides understand clearly the nature of the funding. Is it a loan or a gift? If it's a loan, is it to be paid back over time or when the property is sold? Will there be interest, and how will it be calculated? Getting these questions settled at the beginning will prevent messy disputes later.
Secured and Unsecured Lending
Assuming you don't have funding sources within your family, it's time to look at commercial lending. A straight loan will be either secured or unsecured. An unsecured loan means that the money is lent without you putting up any guarantee. If you aren't able to keep up the repayments, the funding company cannot easily take your property to get their money back.
A secured loan is the opposite, you offer your property (usually your house) as security against the money you are borrowing. With a secured loan the lender can take possession of your home if you are unable to pay back the loan. Unsecured funding is obviously less risky for you, but riskier for the lender, so the interest rates tend to be higher and the amounts offered are lower. For many extensions the amounts offered by unsecured loans won't be enough to cover the building costs, so secured loans are often the only option.
Other Loan Features to Compare
That's pretty much bit in terms of main differences between loans, it now comes down to how much the interest is, how long the repayment period is, and other details. To compare loans like for like, look at the annual percentage rate (APR) quoted, which will tell you how much interest is charged each year.
But be aware that the APR will be higher for shorter term loans, so if you want to compare two loans, make sure you compare the same loan repayment periods. Look also for penalties for early repayment if you think you might be able to pay the loan off early, or put in bulk sums such as Christmas bonuses.
The Low Interest Scam
But just because a company offers a low interest rate doesn't mean to say that you will get it. Many companies advertise low interest rates but say that the rate offered to individuals will vary. The reality is that very few people, if any, are then offered the advertised rate and most people are offered an interest rate that's significantly higher.
The problem is exacerbated because every time you make a loan application your credit rating is checked and this is recorded against your credit rating. So the more applications you make, the lower your credit rating becomes and the higher the APR rates you are likely to be offered. There is considerable discomfort about this among consumer pressure groups and it is likely that legislation will happen soon to prevent this misleading practice.
Re-mortgaging for an Extension
Probable the most common form of funding for an extension is re-mortgaging. You approach the company you have your mortgage with and renegotiate the loan to borrow more money against the value of the house. There's really no difference between a mortgage and a very large, very long term secured loan.
Your mortgage lender will know who you are, they will have a record of your repayment history and so will be able to assess the likelihood of you being able to keep up the higher payments. Re-mortgaging is possibly not such a good option for a development project as there are often penalty payments for paying the loan back early.
Shop Around With Care
As with so many aspects of extension building, the key advice is to shop around. Get an idea of the level of funding you need and see whether you can get by on an unsecured loan or if you need a secured loan. Then scour the adverts to find out who is giving the best deals, not forgetting to approach companies that you have history with, such as your mortgage provider and bank.
But be wary about making too many applications as this can lower your credit rating.
You might also like...