Getting Insurance for an Extension Build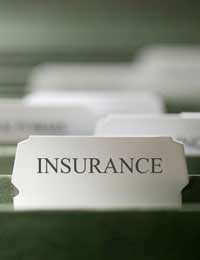 Some people might be wondering why we're talking about insurance for a home extension, surely you just increase the value of your existing home insurance?
Well, yes, and it's important to remember to do that once the extensions is nearing completion. But this article is about something subtly different – insuring the extension while it's being built, using something known as a construction insurance policy.
What is a Construction Insurance Policy?
Construction insurance will protect against theft or damage to equipment and materials on the site. Then there's also the risk of injury and accidents that could affect you and your family, the workmen on the site, your neighbours or even complete strangers who just happen to be in the wrong place at the wrong time. Finally there's accidental damage to the build itself.
Fortunately there are lots of different construction insurance policies available. There's a wide variety in the cost of the policies and a corresponding variety of risks covered and benefits paid out. The key to getting the right product is to assess the different risks, check that they aren't already covered and then get a policy that adequately insures the remaining risks that you think are worth protecting against.
Assessing Risk: an Example
Let's take theft and a real life example. A company once built a conservatory onto a rural house in a small group of houses of surrounding a manor house, a couple of miles outside a market town in Oxfordshire. The estate was reached by a mile-long drive which went past three other houses before it reached the site.
The house was at the rear of a courtyard development converted from stables and coachhouses, with only one entrance into the yard. The conservatory itself was being built at the back of the house, reached down an alleyway fitted with a seven foot high gate.
The householder and the builder took the view that hardly anyone would even know that the build was underway. Anyone who tried to come and have a look around would stick out like a sore thumb and be challenged by neighbours. So the decision was taken not to save money by not arranging theft insurance for the materials, which added up to around £15,000. And sure enough, nothing was taken.
When More Cover is Wise
You might take a different view about an extension going up on a main road that's visible to lots of people, with enough traffic that someone drawing up in a lorry wouldn't be unusual. In that situation, theft insurance might be a good idea.
The other point about the rural conservatory build was that all the workmen on the builder's books, and the contractors brought in to do the plumbing and electrics, had insurance for their tools, so that risk was already covered.
Third Party Liability
Similar analysis will lead you to decide whether or not you need to think about third party liability insurance. In a remote location there will be less likelihood that someone could be injured. But if your extension is being built in a residential street with lots of children coming and going from each others' houses, for example, it could be worth considering.
This is particularly relevant since the idea of making money from litigation seems to have mushroomed in the UK in the last decade or so. Again most builders will have this liability insurance in place as well, so only insure for risks that you think are high and aren't covered already.
Insuring the Extension Through the Build Phase
Finally the build itself can be insured. Imagine what might happen if a violent storm or fire took down your part-built extension and half the house with it? The house would be covered by your building insurance but the extension could have to be started again.
And your building insurance company may well argue that the damage to the house was greater because of the extension and not give you a full pay out. Most insurance companies are now keen to minimise their costs by using any excuse to prevent or lower the payout on any claim.
Finding Construction Insurance
To find a suitable insurance company have a search on the internet under construction insurance. Many of the policies are aimed at building firms but a little delving will throw up numerous policies for householders. Try adding the word 'domestic' to filter some of the commercial firms out.
If you don't have internet access then use the terminal at your local library or ask at builder's merchants, or your builder. And, of course, shop around for the policy that best fits your needs and gives value for money.
You might also like...