Garages and Outbuilding Options When Extending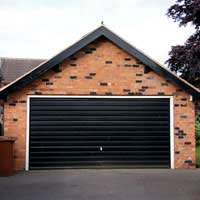 Garages are often popular targets for extension builders, either adding them if they don't have one or perhaps converting them for a different use, according to their needs. Outbuildings are less common these days, usually being restricted to a shed unless you are lucky enough to have an older property in the country. Converting that sort of outbuilding is really a conversion rather than an extension so we won't be covering that kind of project here.
A Useful Addition
It's becoming more common to see houses, particularly those with integral or attached garages, where the garage has been converted into another reception room. This makes sense really, with buildable land at a premium in the United Kingdom, people are less fussy about keeping their cars in garages and more likely to extract the best return from the mortgage they possibly can, and living space yields a higher value on the property market than garage space.
This trend has also been encouraged by the drop in price, in real value, of cars over the years, so we tend to be less precious about looking after them. This is also because modern cars are very reliable and their paint and protective finishes more resilient to the ravages of the weather.
Alternative Uses
However, there are still many people in the country for whom cars are a hobby rather than simply a means of transport, and for them, then extending to build a garage will make complete sense. Not only can the garage be made a little wider, if there's the space, so that it's easier to open doors while working on the car, but, again as long as the space allows, extra space at the back can be made into a workshop.
Here's where the outbuildings part comes in; it's unlikely that someone would extend a house purely to provide an outbuilding, but if the house is to be extended anyway, then there's a chance to add a small room, perhaps accessible from the outside as well as the inside, where a hobby or business can be done in comfort. As it's attached to the house, it can easily be heated and plumbed, which may well be useful for, say, pottery or another handicraft in the same vein.
Add Value
This might seem to some people to be a wasted investment, as it's a space that may well be useless to the next buyer, and therefore it may not get a good return on the investment, but if planned properly, it would be a very quick and cheap building project to return the space to the house. It could be as simple as knocking a wall down and tidying up so that the space is added to an existing reception room, or, if it had been built with heating and plumbing as well as electrics, it could perhaps be turned into a utility room, or a downstairs shower room, something that's popular with active families and older people.
The other thing that can be done with garages, at least those that are attached rather than integral or detached, is that to built over them to provide an extra bedroom, a home office or an extra lounge. Often in this case the garage is extended at the same time, perhaps to provide a workshop space or utility room at the back, particularly if it helps to integrate the garage more closely with the house.
You might also like...