Plumbing and Heating for Separate Extensions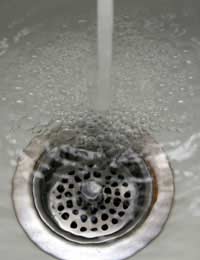 Installing plumbing and heating for detached extensions, such as a garden offices or studios, can be a breeze or a nightmare. It all depends on what you need, how much you can afford to spend, and how easy extending the services to and from the house supplies is going to be. But if you are considering extending your property in this way then you'll be looking for the ability to use it all year round and heating will be crucial for that, if not plumbing too.
Plumbing for Water and Drainage
Plumbing in a water supply can be useful if you are using the building as a creative studio, or even a home office, so that you don't have to be drawn back to the house just to make a cup of tea or coffee. But running water also means plumbing into the drainage system, and the sewer system too if you are going to install a toilet, something that you will probably want to do if you are going to use the extension as occasional guest accommodation.
Don't be tempted to run a garden hose down a flower bed for your water supply as it is very likely to freeze and split in the winter. You need to use proper blue plastic water pipe buried under ground. This should be connected to the mains supply somewhere near the stop cock for the main property and have a separate isolating tap.
Consider Using Professionals if Extending this Way
Unless you really know what you're doing it's best to get a plumber involved at this point. Connecting to water supplies, sewers and drains is not something that you want to get wrong. It's vital to get the 'fall', the gradient in the drainage pipes, just right, as well as the connection to the water supply.
If you're just plumbing in a sink for occasional use then you might be able to get away with sending the waste water into the same downpipes that the gutters feed into and then take that to a soakaway, if the main drains for the house are too far away. You will need to take care to use organic biodegradable soaps and detergents in the sink though, and watch what waste you put down there.
Heating Options for a Detached Extension
Unless the garden room is effectively an extension of the house, or very close to it, extending a central heating system to it is unlikely to be viable. It's better to spend money on insulating the walls and roof of the extension to the hilt, with proper double-glazed windows too, then using a portable heat source for top-up warmth in the winter. This can be electric; perhaps a fan heater or an oil-filled radiator, or a portable gas-fired heater with a propane bottle supply.
In theory you could have a wood burning stove, but the fire risk must be managed properly. It would be unwise to consider this in a wooden separate extension, as many of them are, without building a proper base and flue out of non-combustible materials.
Cooling Needs Thought Too
Note also that decent insulation in a detached extension will also help to keep the room cool in summer as well as warm in the winter. But it might be worth investing in a few fans to give a cooling breeze on the hottest of summer days just in case.
You might also like...
Our builders have erected our conservatory over an existing waste/drain pipe without protecting the pipe with lintelling.When laying the foundations they did not find the pipe. What depth can the waste pipe be without having to protect it? It says in our architects plans submitted and approved by the council that any pipes below the new build will be protected. The builder says it will be fine. Is this right?
Worried
- 18-Jan-16 @ 9:51 PM