Plastering and Finishing in a Home Extension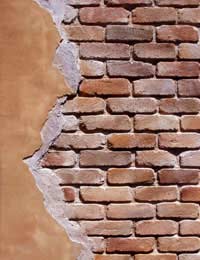 In these articles it's often been mentioned that good preparation is the key to arriving at a quality finish, but it's also important to put quality into the final layer too. Smooth plastering is a skill that takes quite a long time to master so think twice before deciding to do it yourself. If you have an older property and an uneven finish will fit in the style of the home, then DIY plastering is more likely to work.
Plasterboard
Plastering these days is almost always a case of skimming a thin layer over plasterboard. Plasterboard is a layer of gypsum, the mineral that is the key ingredient of plaster, compressed between two sheets of paper to give it rigidity. This has the advantage of being faster to cover the wall area and is more fire-retardant than normal plaster.
The older method was to fix guide battens on the walls then apply a thick layer of browning or bonding plaster, then a thinner coat of finishing plaster. The guide battens were then removed before the plaster had fully dried. This process was slower, as you had to wait for two coasts to dry, whereas with plasterboard you only have the one layer of thin skimming plaster, if at all.
Fixing to Batten or Stud
Fixing plasterboard to the wall can be done by nailing or screwing them to battens, or by direct bonding, known in the trade as 'dot and dab'. Screwing or nailing to battens is more likely to be used when covering a timber stud wall. Specially shaped so-called 'bugle-headed' nails are the used, as they will drive in to just lower than the level of the plasterboard, without tearing the paper layer.
Nails are harder to control in this respect, although paper damage can be made good afterward. Make sure that the screws or nails used are rustproof or discolouration may appear through the plaster and paint after a time. Once it's all attached either the whole wall or just the nail or screw heads can be covered with skimming plaster.
Dot and Dab
The other method, direct bonding, is faster. After the walls have been cleaned of all loose material and sealed with PVA, dabs of glue are placed on the wall about a foot apart and a sheet of plasterboard is pressed into place. It's only possible to do this on solid walls though, not stud partitions.
Joints
To hide the joins between boards, scrim, a sticky fibrous tape, can be applied scrod the join before final skimming. If boards that have a tapered edge have been used, then, as long as the boards are flat, level and true, after the scrim a jointing compound can be applied and the wall can be painted without final skimming. This needs flawless preparation and application though, as any defects will show up like a sore thumb once the paint has dried.
Whichever method is being used, it's important to leave a gap at the bottom of around 3mm to stop any damp creeping up. This is more important downstairs, but can be done upstairs too, and the gap can be covered by skirting board later on.
Cleanliness is Important
Make sure when cutting plasterboard to use an old saw as it will quickly blunt a decent one. Long straight cuts can be made by scoring one side of the board with a sharp knife and bending the sheet in the other direction. It should snap cleanly off at the cut.
Finally, make sure that all tools, buckets and bowls that are used to mix up plaster and apply it are scrupulously clean. Any remnants of old plaster on them will come off and get mixed up with the new, causing ugly lumps that will be hard to get rid off.
You might also like...
Hi Chris, very helpful article thanks:)
John
- 16-Sep-15 @ 10:55 AM